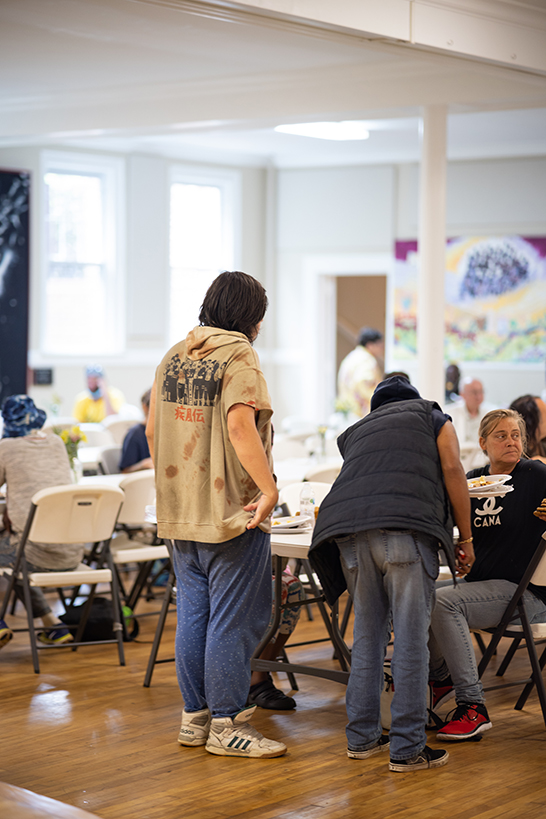 Case Management
---
Triune Mercy Center offers dedicated case management services to assist people experiencing poverty connect with the resources they need to thrive. Our case management team includes staff social workers Robin Barton, Rachael Mason, a case manager - Andrew McDade, and Bon Secours St. Francis social worker Rhonda Lindsay.

Case management includes helping people with access to affordable housing and rent and utility assistance, medical and prescription coordination, connection with volunteer legal aid resources and more. There is also a weekly Round Table meeting at Triune to encourage people to work toward goals, as well as a monthly Welcome Home support group for those who have moved into more permanent housing.

In addition, our case managers can:

● Connect clients with medical personnel to answer questions about medications and provide a medication voucher, if needed.
● Discuss a client's health, and help find a doctor, if needed, whether the person is uninsured, insured and underinsured.
● Assist in applications for Medicaid, Disability, Meals on Wheels and SNAP.
● Working closely with Greenville Mental Health to provide access to mental health counseling for those in need.

To find out more, contact one of our Case Workers. Staff contact information can be found here or call our general number 864-233-8020.
---