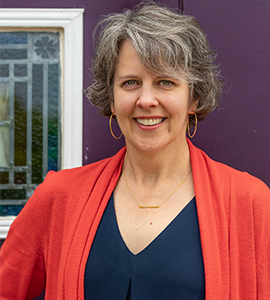 Jennifer Fouse Sheorn
Jennifer Fouse Sheorn was called to serve as the Pastor and Director of Triune Mercy Center in July 2020. A graduate of Presbyterian College and Columbia Theological Seminary, Jennifer is an ordained minister in the Presbyterian Church (USA). She has served as a hospital and prison chaplain, campus minister, Associate Pastor and Pastor of several congregations.

In her spare time, Jennifer enjoys gardening, walking/hiking and spending time with her husband, Dean, and their two children.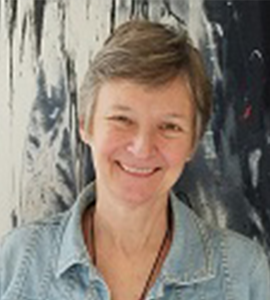 Tandy Taylor
Tandy Gilliland Taylor, Associate Pastor at Triune Mercy Center, is a graduate of Davidson College and Princeton Theological Seminary.

Over the past 30 years, she has served Presbyterian congregations in Atlanta, rural Virginia, and the Greenville area, including Eastminster in Simpsonville, which she and her husband David started together as co-pastors.

They have two adult children.


Message from Our Pastor
---
When people visit Triune for the first time and see the diversity in race, income, age and mental capability, they inevitably tell us, "This is what the kingdom of God must look like." Add in some musical diversity – from classical to gospel to rock to old church hymns, and we hope there's something for everyone. We invite you to come and see for yourself.

Peace,
Jennifer
About Triune Mercy Center
---
Located on a busy corner west of downtown Greenville, the non-denominational Triune Mercy Center is uniquely situated to minister to the displaced – primarily through welcome into a worshiping community.

Everything we do flows out of our gospel witness and encourages Greenville's homeless and affluent to come together – in worship, Bible study, art, improvisational theater, music, gardening, volunteerism and various forms of assistance.

With the support of our compassion partners, Triune serves four hot meals a week. We have a Wednesday morning food pantry, and weekend laundry service. More importantly, we provide transformational support for those needing drug rehabilitation, employment, mental health counseling, medical treatment, legal aid and housing.