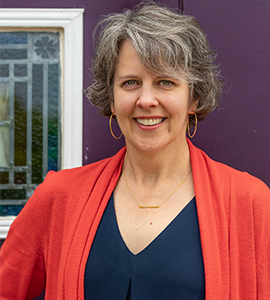 Jennifer Fouse Sheorn
Jennifer Fouse Sheorn was called to serve as the Pastor and Director of Triune Mercy Center in July 2020. A graduate of Presbyterian College and Columbia Theological Seminary, Jennifer is an ordained minister in the Presbyterian Church (USA). She has served as a hospital and prison chaplain, campus minister, Associate Pastor and Pastor of several congregations.

In her spare time, Jennifer enjoys gardening, walking/hiking and spending time with her husband, Dean, and their two children.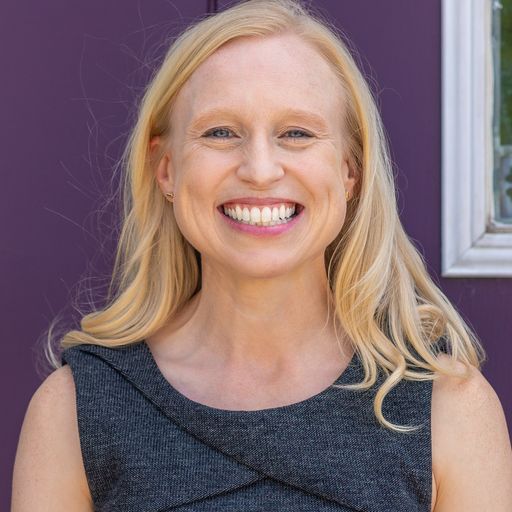 Amanda Taylor
Amanda Taylor was called to serve as the Associate Pastor of Triune Mercy Center in August of 2022. She graduated from Lutheran Theological Southern Seminary and seeks ordination in the Presbyterian Church (USA).

Before seminary, Amanda was a fitness professional and mainly worked with the military as a civilian.

Amanda enjoys practicing martial arts, running, and spending time with her daughter.
Message from Our Pastor
---
When people visit Triune for the first time and see the diversity in race, income, age and mental capability, they inevitably tell us, "This is what the kingdom of God must look like." Add in some musical diversity – from classical to gospel to rock to old church hymns, and we hope there's something for everyone. We invite you to come and see for yourself.

Peace,
Jennifer
About Triune Mercy Center
---
Triune Mercy Center is a non-denominational church in Greenville, SC that ministers alongside those in need. Our mission is to share Christ's love by meeting physical needs and providing life-changing opportunities for the disadvantaged.

As a church, Triune offers worship and fellowship opportunities that build meaningful relationships with our neighbors. We gather regularly as a community to worship and serve in Christ's name.

As a mission, Triune provides emergency relief in the form of meals and access to resources such as medical and legal aid, addiction and mental health counseling, and an array of social services.

We offer a radical welcome to anyone who passes through our doors. Our committed staff, volunteers, congregation, and community partners help to address the physical and emotional needs facing those experiencing poverty with love, compassion, and hope.

Come share Christ's love with us.