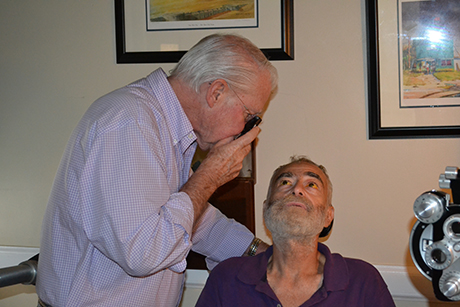 Medical Outreach
---
Triune Mercy Center works to connect those without access to medical services to resources that can help. Bon Secours St. Francis Health System social worker Rhonda Lindsay is on site at our campus Monday through Wednesday, and can help:

● Connect clients with medical personnel to answer questions about medications and provide a medication voucher, if needed.
● Discuss a client's health, and help find a doctor, if needed, whether the person is uninsured, insured and underinsured.
● Connect with all medical services/resources which include but are not limited to dental referral for extractions, mammogram referral, surgery needs, etc.
● Working closely with Greenville Mental Health, provide access to mental health counseling for those in need.

In addition, thanks to the generosity of Dr. Darrell Jervey, ophthalmologist, we are able to offer vision healthcare resources, including free eye screenings and reading glasses, and referrals to Surgeons for Sight for additional care, as needed. Dr. Jervey volunteers monthly at Triune. To make an appointment, contact Rhonda Lindsay at 864-430-6643 or Rhonda_Lindsay@bshsi.org.
---