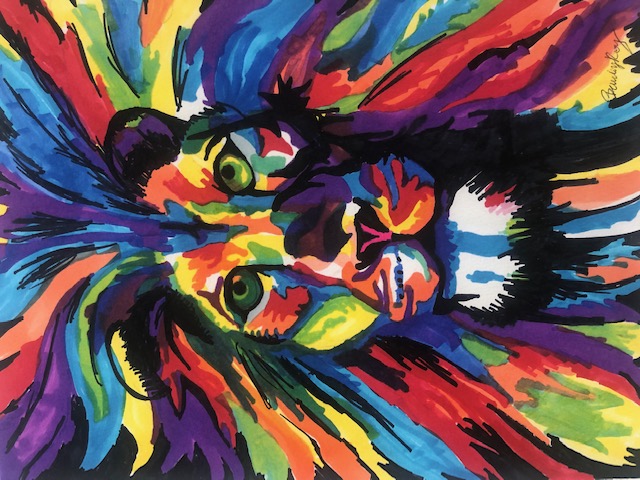 Please see how to purchase cards below in the form to Support Triune.

If you'd like for us to address, stamp, and mail your purchased card(s), please add an extra $1 per card. Send an address list as well as the how you'd like the card signed to linda@triunemercy.org, or mail your list along with the form below to P.O. Box 3844, Greenville, SC 29608.
Inside left:
The wolf will live with the lamb,
and the leopard will lie down with the young goat;
The calf and the young lion will feed together,
and a little child will lead them. - Isaiah 11:6 (CEB)
Inside right:
A gift has been given in your honor to Triune Mercy Center.

This holiday gift will spread the joy of Jesus Christ to the disadvantaged people Triune serves.
On the back:
Bamby Roy
Lion
---
Christmas Honor Card Form:
** If you are paying online with a credit / debit card, you will be taken to the payment screen after submitting this form.