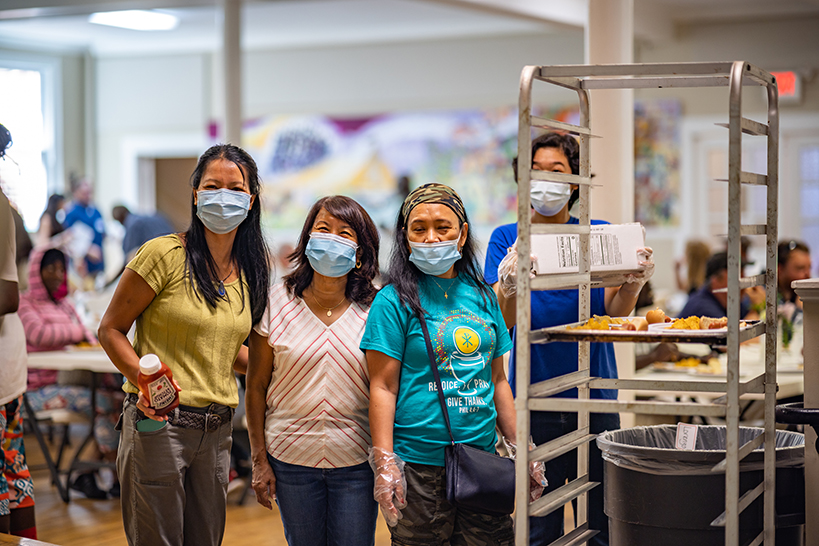 Food Assistance
---
Many people in Greenville experience food insecurity every day. Triune Mercy Center, in partnership with area churches and organizations, provides food to those families and individuals who need it most.

Food boxes:

Each Wednesday, from 9 to 11 a.m., Triune Mercy Center provides boxes of fresh and non-perishable food donated by Harvest Hope for those families and individuals struggling to keep food on their table. Food boxes are available to the first 50 people each week. In addition on Wednesdays, those receiving food have access to other volunteer social services, including free legal aid, drug and alcohol recovery resources, and credit.

To-Go Meals:

For those experiencing homelessness, to-go meals are distributed each Saturday and Sunday. These meals are prepared and assembled by our partner churches and business organizations, and delivered to Triune for distribution. Each meal is portable and ready-to-eat. Personal hygiene kits are also available.
---