Quarterly Video Series
Wish List

The holidays are the season of giving; giving love and giving thanks. The holidays are also about faith, showing appreciation, and helping those in need. The items on the Triune Mercy Center Holiday Wish List are needed by our parishioners to stay warm and fed during the Holiday Season. Please click on the Amazon button, below, to review the items that are most needed. Triune Mercy Center appreciates your support and donations to our parishioners. Bless you and your family during the Holiday Season.
View Our Amazon Wish List
Triune Mercy Center
Triune Mercy Center is a non-denominational church in Greenville, SC that ministers alongside those in need. Our mission is to share Christ's love by meeting physical needs and providing life-changing opportunities for the disadvantaged.

As a church, Triune offers worship and fellowship opportunities that build meaningful relationships with our neighbors. We gather regularly as a community to worship and serve in Christ's name.

As a mission, Triune provides emergency relief in the form of meals and access to resources such as medical and legal aid, addiction and mental health counseling, and an array of social services.

We offer a radical welcome to anyone who passes through our doors. Our committed staff, volunteers, congregation, and community partners help to address the physical and emotional needs facing those experiencing poverty with love, compassion, and hope.

Come share Christ's love with us.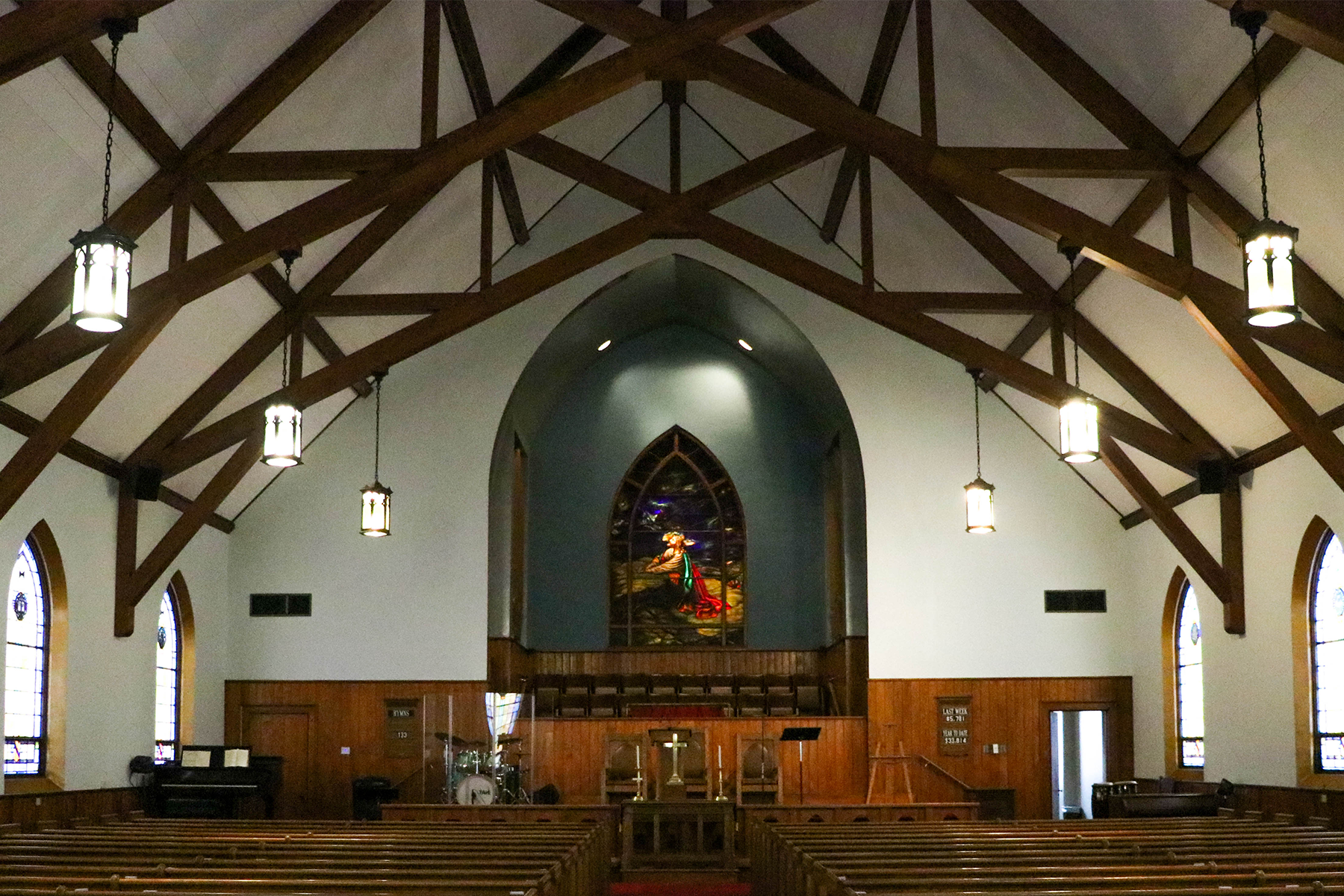 Worship at Triune
We invite you to join us for worship at Triune, and to become part of our diverse faith community that seeks to serve God through our service to those in need.

We offer worship and fellowship opportunities unlike any other church in Greenville - the chance to build meaningful relationships with our most disadvantaged neighbors and gather together regularly as a community to help serve one another in Christ's name. Everything we do flows out of our gospel witness to encourage one another in love: in worship, Bible study, art, music, volunteerism and various forms of assistance.

Worship Schedule:
9:30 AM - Adult Bible Study
10:00 AM - Intergenerational Bible Study
10:00 AM - Time of Meditation & Prayer
11:00 AM - Worship Service
Monetary Donations

Triune Mercy Center provides aid to Greenville's marginalized neighbors. With your support, Triune will be able to offer assistance to those in crisis.

Donate Now

Food Donations

South Carolina ranks 13th in food hardship. Triune's partner churches provide hot meals. Your food donations fill grocery boxes for those in need.

Donate Now

Supplies

Another way to give to Triune Mercy is by donating supplies: laundry detergent, copy paper, paper towels, toilet paper, plastic cutlery, bus passes and gas cards.

Donate Now